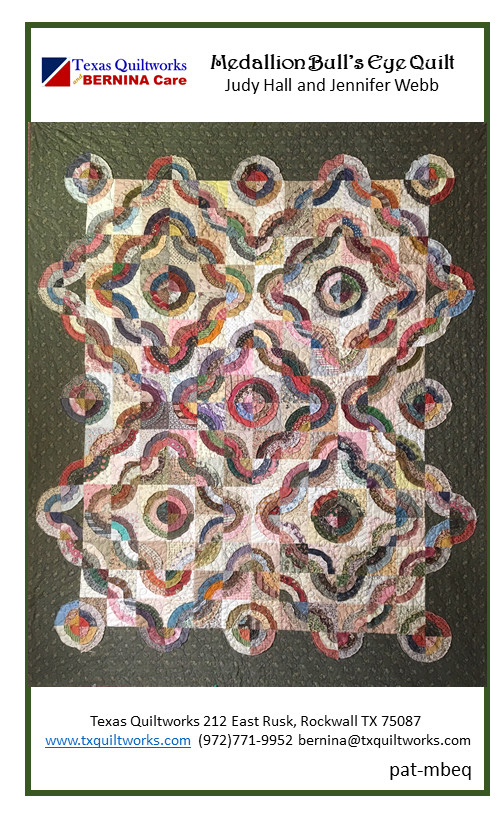 Bull's Eye Quilt-Printed
SKU pat-mbeq
Product Details
This is an order for a Printed and Mailed Pattern
To Download a PDF Copy Click Here Save $5.50
The Bull's Eye quilt is the first quilt our visitors notice when they walk in and always asked if there is a pattern. Judy made this one nearly 20 years ago without a pattern. Nearly 10 years ago they were available for a few months but no longer.
This is Judy's version of the Bull's Eye quilt. Jennifer (daughter) designed this pattern for a pieced quilt .The finished quilt is 75" x 60". If you have a chance to visit the shop you will see this unique work of art.
Great pattern for those retro fabrics in your stash.
Save this product for later